Events Maceió Convention Center 2018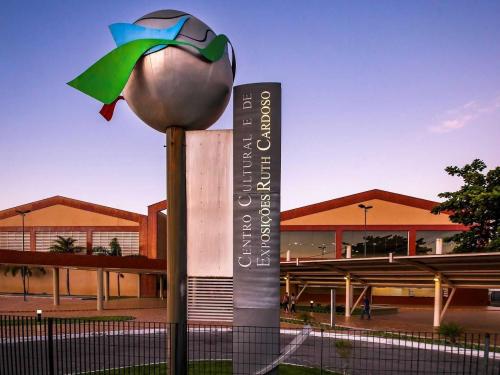 20 to 21/03/2018 - Wedding Hall , at the Convention Center
From Maceió.
31 to 06/01/2018 - 3rd Congress of Insurance Brokers of the Northeast , in the Convention Center of Maceió.
05 to 08/09/2018 - Brazilian Congress of Ophthalmology , at the Convention Center Maceió,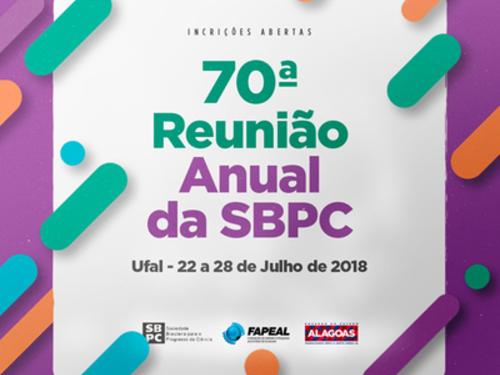 70° Reunião Anual da SBPC - ra.sbpcnet.org.br

"No ano em que comemora seus 70 anos, a SBPC realizará sua Reunião Anual na Universidade Federal de Alagoas (UFAL), em Maceió, AL, no período de 22 a 28 de julho de 2018, com o tema "Ciência, Responsabilidade Social e Soberania"..
O evento reúne milhares de pessoas – cientistas, professores e estudantes de todos os níveis, profissionais liberais e visitantes. Participam, ainda, autoridades e gestores que são formuladores de políticas públicas para ciência e tecnologia no país.
A programação científica é composta por conferências, mesas-redondas, encontros, sessões especiais, minicursos e sessões de pôsteres (que inclui a Jornada Nacional de Iniciação Científica), entre outros.
A participação no evento é livre e gratuita, sendo a inscrição somente necessária para quem quiser submeter trabalho para apresentação na forma de pôster, frequentar minicurso ou ainda obter o certificado de participação geral e o material do evento."

Miores informações acesse: http://ra.sbpcnet.org.br/maceio/

Gustavo Leite Theater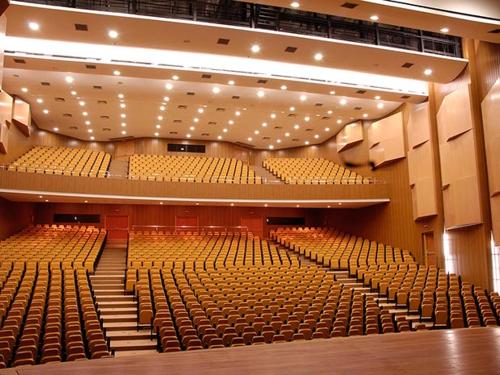 A Bela e a Fera - O Espetáculo Musical - Teatro Gustavo Leite.
Dia: 01/06/2018 às 20:00
"A Bela e a Fera – O Espetáculo Musical", uma releitura de um dos maiores clássicos de todos os tempos, chega a Maceió no dia 1 de Junho!
Data/hora: 01 de junho às 20 horas
Local: Teatro Gustavo Leite
Vendas:Viva Alagoas (Maceió Shopping), Folia Brasil (G Barbosa Stella Maris e Acesso Vip (Parque Shopping e Unicompra do Farol).


Apartamento 33 - Teatro Gustavo Leite.
Dia: 16/06/2018 às 21:00
Você já pensou como deve ser 4 dos humoristas mais singulares da nova geração morando no mesmo apartamento? Pois é exatamente o que acontece...
Local: Teatro Gustavo Leite
Endereço: Rua Celso Piatti
Bairro: Jaraguá
Telefone: (82) 3315-163
Maceió 2018 Shows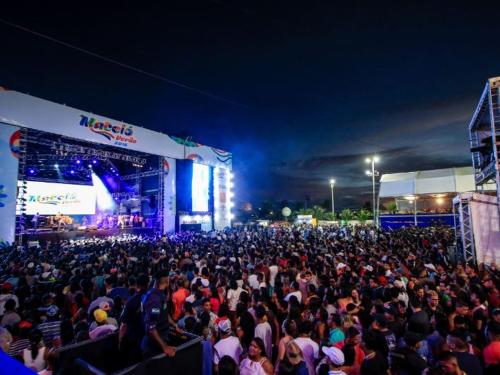 Father Fábio de Melo - SESI Gymnasium.
Day: 05/30/2018 at 20:00
Is there anything better for a holiday eve? Faith, good music and a beautiful show!
Tickets already on sale from R $ 40,00.
Location: SESI Gymnasium

Arena Safadão - Shopping Park.
Day: 06/02/2018 at 10:00 p.m.
Only showzaçono ArenaSafadão Maceió-AL! Tell the guys who will have Wesley Safadão, Bell Marques, Devinho Novaes and Jonas Stretched! Sales from
Location: Parque Shopping
Address: Av. Comendador Gustavo Paiva
Neighborhood: Cruz das Almas
Phone: (82) 3021-7575From Wednesday, March 28
Saulo and Durval In the Park
Day: 08/11/2018 at 16:00
Saulo and Durval on top of the electric trio Pranchão, let's relive the time of the Maceió Fest, the micaretas, the carnival, it will be awesome!
Location: Parque Shopping
Address: Av. Comendador Gustavo Paiva
Neighborhood: Cruz das Almas
Phone: (82) 3021-7575
Arraiá Maceió 2018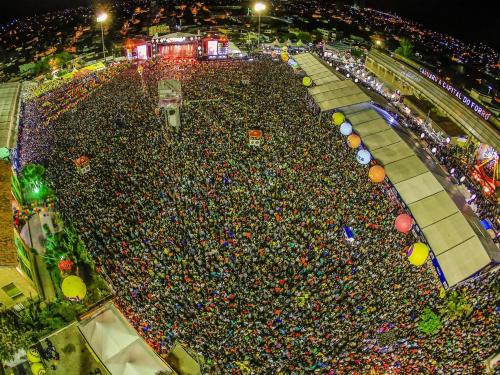 Arraiá da Garota - Orákulo.
Day: 06/09/2018 at 5:00 p.m.
There are Erica Medeiros doing 100% of the Old ones, to remind us ...
Poison Girl to command the most bursting Repertory of the city and ending this bout Orlandinho Farra popocando tudooooo !!!!
Advance tickets 25.00
Location: Orákulo
Address: Rua Barão de Jaraguá
Neighborhood: Jaraguá
Phone: (82) 3326-7616
Arraiá do Café - Café de La Musique.
Day: 06/09/2018 at 5:00 p.m.
Exclusive decor, giant bonfire, and even rounds of free squid. In command, the tantrum and the astral of Gabriel Diniz and the super Raí, Skirt Round ...
Location: Café de La Musique
Address: Rodovia AL-101 Norte, Km 10, 12
Neighborhood: Pescaria
Phone: (82) 99687-2785

Arraiá Central - São João in Maceió It's beach, party and forró
Day: 06/22 - Lula Sabiá, Rafa Mesquita and Batista Lima
Day: 23/06 - Tião Marcolino, Anderson Fidellis and Cezinha
Day 24/06 - Elliezer Setton, Calango Aceso and Léo Magalhaes
29/06 - Messiah Lima, Iohannes and Marilia Mendonça
Day 30/06 - Gustavo Lima, Nanara Bello and Round Skirt