French Beach
One of the best-known beaches in Alagoas, Praia do Francês is only 20 kilometers from Maceió, in the municipality of Marechal Deodoro . The tone of the waters - ranging from light green to deep blue - is as varied as its audience.
Barra de Sao Miguel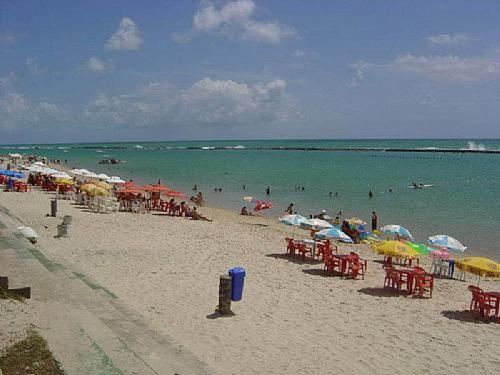 One of the most beautiful coastal landscapes of Northeast Brazil, with reefs and natural pools, is the beach of the moment. Calm waters, crystalline and blue are the attractions of this paradise.
Gunga Beach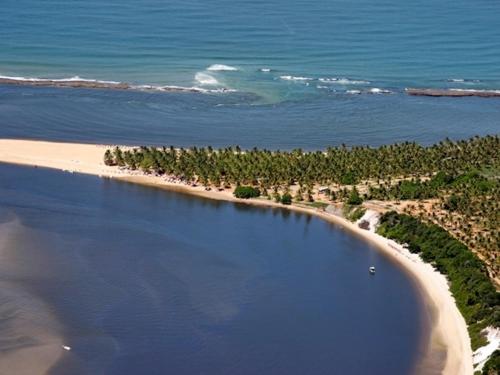 THE   Gunga Beach is situated on a winding curve between the Atlantic Ocean and the Roteiro Lagoon and is one of the most sought after by tourists! • Visit and enter the largest coconut plantation in Alagoas • Have the option of bathe in the calm and green waters of both the sea and the lagoon
Dunes of Marapé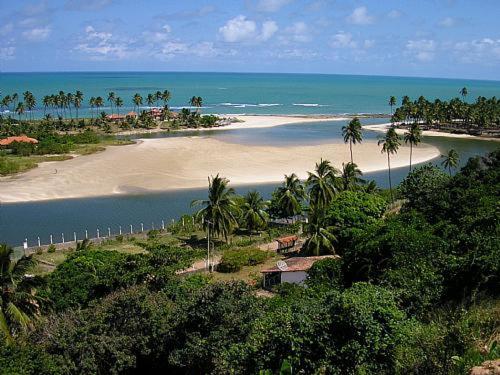 When you talk about Dunes of Marapé, you should soon imagine a place with immense, tall and golden dunes, but in fact, Dunes de Marapé is the name of the tourist complex (restaurant, bar, support structure). There are some dunes, but they are small. In addition, the place enchants the native forest and the encounter of the Jequia river with sea. Spending the day in Marapé, is an excellent request for those who want to recharge in the midst of nature.
Delta of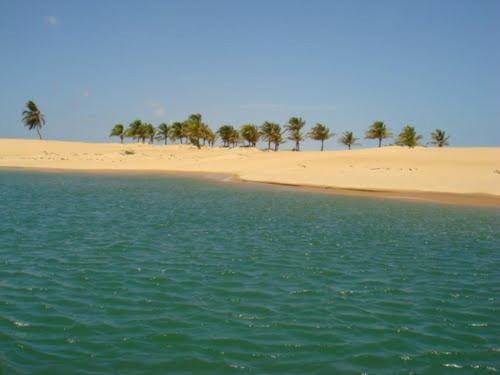 DELTA DE SÃO FRANCISCO
Located in the city of Piaçabuçu , 140 km from Maceió , it is one of the most beautiful walks where the São Francisco River descends by boat until the encounter with the sea . A walk of strong ecological and exotic appeal, with extensive strips of fine sand that form the numerous mobile dunes , where are found formations of coastal strings that serve as temporary habitat of several species of birds, being considered a preservation area for sea turtles and birds migratory diseases. They say that the "Old Boy" is a "sea" of fresh water .